2019: Conference in New York City
2019: Conference in New York City
The NETMCDO Ground Crew is pleased to announce
that we are back in New York City for our 24th conference:
May 21–22, 2019
MUSIC and the ATTENTION ECONOMY
Unpacking what matters most
for musicians, institutions, audiences, and ourselves
We'll explore:
How to effectively teach in a distracted culture…
Tools we can use to stay focused on what matters most…

How to facilitate meetings, rehearsals, entrepreneurial coaching and classes for optimal learning…
Solutions for musicians dealing with plugged-in audiences…
How to get busy administrators on board with your program…
Practical ways to facilitate change…
How to pay direct attention to the real 'elephants in the room'…
We promise you'll leave feeling invigorated! Please join us.
Location: Manhattan School of Music, 130 Claremont Avenue, New York, NY
Dates: May 21–22, 2019
Additional Info Found on this Page:
Conference Highlights
Guest panelists/speakers include:

NEA Jazz Master Maria Schneider, a multiple Grammy-winning composer, band lander and music advocate who has been called "a national treasure" (NPR)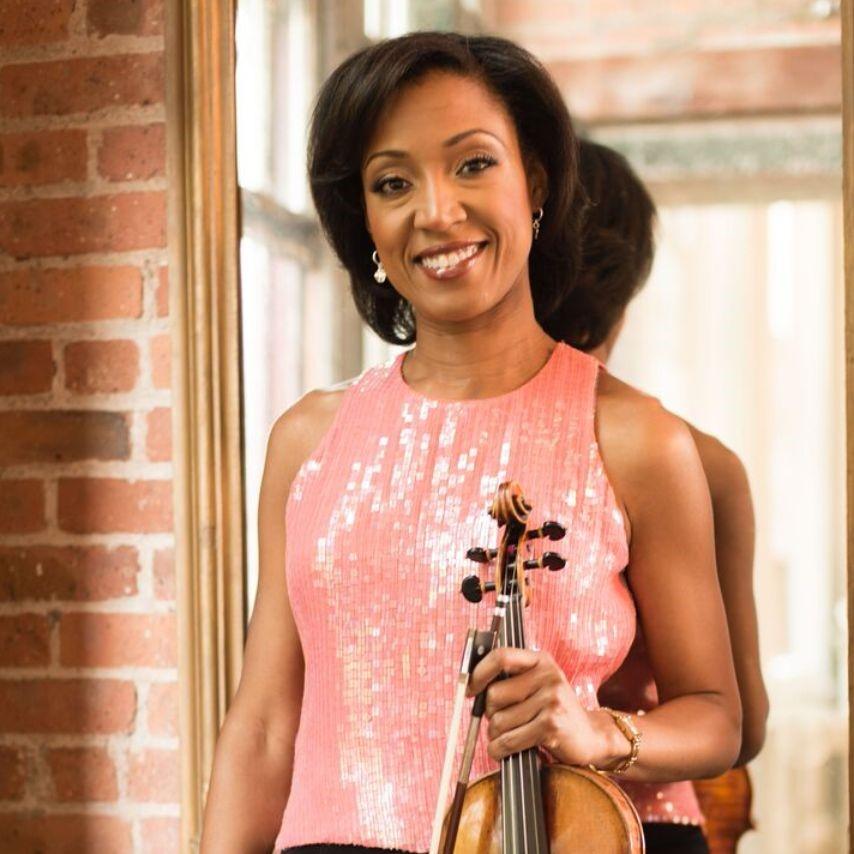 Noted versatile violinist and humanitarian Kelly Hall-Tompkins, a recent New York Times "New Yorker of the Year" who "compels you to listen" (American Record Guide)
Guest panelists/speakers include:
"The Listening Dyad: A tool for discovering and defining your authentic voice"
Tanya Kalmanovitch, Mannes & New England Conservatory
"The Community Engagement 'Hat Trick': Discovering Tools for Effective Community Engagement Through Interactive Peer Learning"
Tanya Maggi, New England Conservatory
"Using the Japanese concept of 'Ikigai' as a tool for long-term career fulfillment"
Jazmín Morales, Colburn School
"How do we articulate our value?"
Jeffrey Nytch, University of Colorado - Boulder
The full conference schedule is found here: Agenda & Schedule
About Us
NETMCDO is the only annual conference specifically dedicated to developing and strengthening career and entrepreneurship programs for musicians! Devote two days to music career issues and leave energized and motivated to better assist your students and alumni.
The conference is an opportunity to exchange ideas and information on best practices in musicians' professional development. We've kept the cost to a minimum and the networking, information-sharing, and peer-learning at a maximum.
Our conference is created and run by the group it serves. It is put on by and for career development professionals.
Who Attends our Conference?
We generally have 40 – 50 music schools and organizations represented at the conference, from universities and colleges, to training orchestras and conservatories. We've had a wide range of participants: career center professionals, faculty, support staff, and independent career counselors...

Some attendees are brand new to the career services field and some general university career services staff seek to enhance their offerings for music students. This variety makes for rich discussions and great information and idea sharing. So bring along a colleague from your institution to get even more out of the conference.
NETMCDO holistic view: We have grown to realize that teaching, performing, advising, and administering are all part of career development and entrepreneurship education -- so be prepared to be challenged on all fronts!
Read comments from past conferences. See past participants list.
Benefits of Attendance
Here are a few reasons for you (and your institution) to attend the network conference:
Gather up-to-date info on new services and programs for music career development and entrepreneurship in the U.S. and abroad

Hear how other institutions deal with issues similar to yours

Learn how to maximize your time and effort

Get answers to your questions about music career development and entrepreneurship programs
NETMCDO Conference Costs
Early Bird Special (before April 15): $225 per institution for the first participant; $100 for each additional participant. REGISTRATION NOW OPEN
Regular Rate (April 16 – May 10): $300 per institution for the 1st participant; $150 for each additional participant.
Late Registration (May 11 – May 17): $350 per institution for the 1st participant; $175 for each additional participant.
Details about affordable rates at local hotels will soon be shared.
Our registration fee includes costs for managing our meeting spaces, facilitator's fee, continental breakfasts both days, lunch on day one, and a reception on the first night. Lunch on the 2nd day and your dinners are on your own. (Note that a portion of the conference fee goes toward the nominal, annual cost of this website.)
Many past participants have remarked that this is the most economical conference they have ever attended ... and the most fulfilling ... and enlightening! We plan to keep it that way.
Discounts: Attendees from overseas, contact Casey Molino Dunn about possible discounts.
We want to encourage people to invite their career/entrepreneurship department student workers, fellows or TAs to also attend (we had some last year and they were great!). If you have student workers interested in attending, please let us know. We can offer a discounted registration rate for them.
Housing
This year, we are able to offer reasonably priced rooms in Manhattan School of Music's residence hall.
Questions?
E-mail/call: Casey Molino Dunn
Director, Center for Music Entrepreneurship, Manhattan School of Music
917.493.4486, direct
cmdunn@msmnyc.edu